News In Brief: May's Headlines In The Czech Republic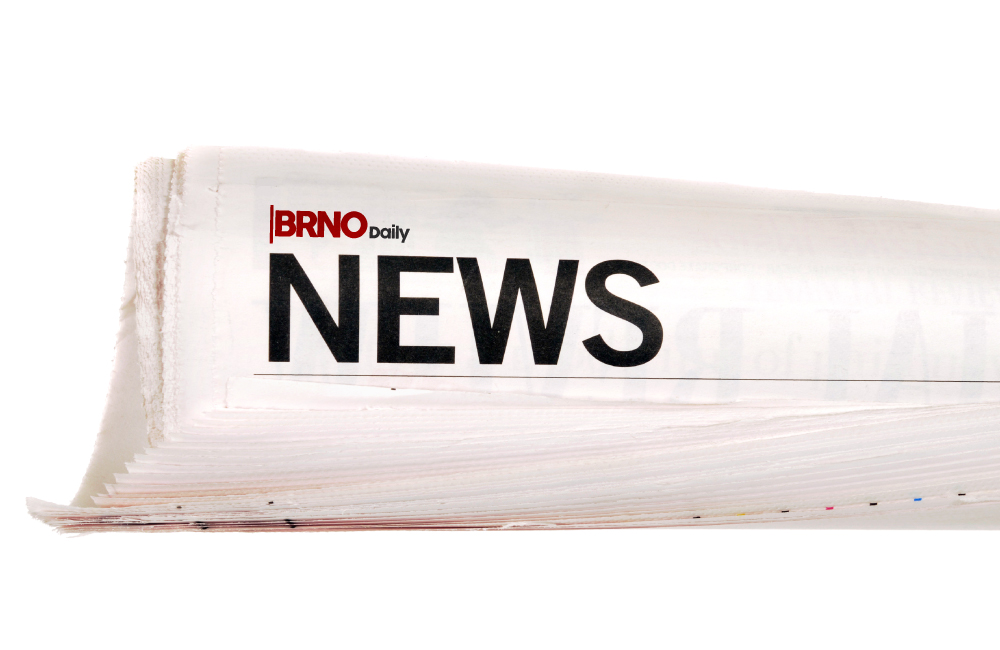 Brno / CR, June 4 (BD) – A round-up of Czech news headlines from May.
Large Protests Against Prime Minister Babiš and Justice Minister Benešová Continue As Babiš's Legal Troubles Mount

The protests, which began in April following the appointment of Babiš ally Marie Benešová as Justice Minister, took place every week throughout May, including a large national protest in Prague's Wenceslas Square estimated to have attracted up to 60,000 people (Radio Prague, 22 May). Organised by campaign group Million Moments for Democracy, the protests are in support of an independent judiciary, as critics claim Babis is trying to influence the outcome of an investigation into his financial affairs to prevent his possible prosecution (Prague Monitor, 7 May). Protesters are calling for the resignation of Babiš and Benešová, and for Agrofert to return the money alleged to have been claimed illegally from the European Union (Prague Monitor, 4 June). Babiš said that he was "not concerned" by the protests (Radio Prague, 22 May). More protests are planned, which are predicted to be the largest in the country since the fall of Communism (Prague Monitor, 4 June).

At the heart of the controversy are the allegations against Babiš, involving improper claiming of European Union subsidies eligible for small businesses, known as the "Stork's Nest" Affair. A preliminary EU audit of the allegations, released in the last week of May, found Babiš to be guilty of conflict of interest. The Czech government will now have an opportunity to respond to the report before the European Commission makes a final judgement (Radio Prague, 3 June). In an address to MPs following the report's publication, Babiš angrily rejected the findings and dismissed the report as "anti- Babiš hysteria" based on "lies and disinformation" (Radio Prague, 31 May).

Read more:
Reuters, 13 May, "Czech protests over new justice minister enter third week"
Radio Prague, 3 June, ""I believe this is the last nail in the PM's coffin", says head of Czech Transparency International after EU audit"
ANO Emerge From European Elections With Largest Vote-share, But Opposition Parties Also Make Gains

Voting for the European Parliament elections took place in the Czech Republic on 24-25 May to elect the country's 21 MEPs. In keeping with recent opinion polls, the governing ANO Movement came out on top, but the party's vote-share was less than most polls suggest, at 21.2%, which translates to six MEPs. ANO's win was clouded by strong gains for several opposition parties, including ODS (14.5%; four MEPs), Piráti (13.95%; three MEPs), and a coalition of TOP 09 and STAN (11.6%; three MEPs). Together, the opposition parties taking part in recent protests against PM Babiš's government (the Civic Democrats, Pirates, TOP 09, Mayors and Independents, and Christian Democrats) won 47.38% of the vote and 12 seats out of 21 in the new European Parliament.

The far-right SPD, led by Tomio Okamura, also won two seats for the first time, after receiving 9.1% of the vote. The remaining seats were allocated to the Christian Democrats (two seats) and the Communist Party (one seat). The Social Democrats, ANO's junior coalition partner, won no seats for the first time in its history.

The elections were contested by 841 candidates from 40 parties. Voter turnout was 28.7%, up just over 10% from five years ago. This mirrored a trend across Europe, where overall turnout was the highest for 25 years. (Radio Prague, 27 May)

Culture Minister Resigns Following Unpopular Sacking Of Two Arts Directors
Culture Minister Antonín Staněk (CSSD) resigned on 15 May, following widespread criticism in the art world of his decision to sack Jiří Fajt, director of the National Gallery in Prague, and Michal Soukup, head of Olomouc's Museum of Art, accusing them of financial mismanagement. Two large petitions were issued in support of the fired directors, who also received support from art-world figures across Europe and in the United States. Pressure on Staněk mounted further when he appeared poorly prepared for a television interview on the subject. In his resignation statement, Staněk explained that he was submitting to the wishes of CSSD party leadership, who requested his resignation (Radio Prague, 16 May).

On 27 May, there was a new twist in the story as President Milos Zeman, who has praised Staněk in the past and has been involved in an ongoing feud with various arts institutions including the National Gallery, refused to accept the minister's resignation. However, Prime Minister Babiš has the constitutional power to sack the minister himself, which President Zeman cannot overrule (Radio Prague, 29 May). If and when Staněk does leave office, he will be the seventh cabinet member to leave his post since Babiš's administration took office 11 months ago (Radio Prague, 16 May).

ANO MP Appointed New Human Rights Commissioner For The Czech Republic
On 6 May, the cabinet decided to appoint ANO MP Helena Válková, a lawyer and Professor of Law who served as Minister of Justice in the cabinet of Bohuslav Sobotka, as the next Czech Human Rights Commissioner. Válková said that her priorities in the role would be "vulnerable children, the elderly, the socially and physically disabled, and those whose rights are limited". (Prague Monitor, 6 May) Válková had been a member of the Communist Party until 1989.

Czech Republic Has The Lowest Rate Of Approval For Asylum Applications In The EU28
According to data from Eurostat, in 2018 the Czech Republic denied 89% of asylum applications, a higher rate than any other European Union country, and did not resettle any refugees from conflict zones. Interior Ministry spokesman Ondřej Krátoška said that the high rejection rate was due to most of the applicants not being from groups in need of international protection, rather than Czech government policy, but refugee advocacy groups said the figures reflect the government's indifference to the issue, and said that more asylum seekers should be granted protection (Radio Prague, 7 May)
Bodyguard Accidentally Lets Off Gun On Babiš's Plane
On 29 May, as Prime Minister Babiš was boarding his plane and preparing for take-off in Brussels following an EU summit, one bodyguard accidentally fired his gun while attempting to unload it. The bullet hit a meal cart and none of the 22 passengers on the plane were harmed, and the plane was able to take off around one hour later (Straits Times, 29 May).
Get the news first! Subscribe to our daily newsletter here. Top stories of the day in your mailbox every morning.
https://brnodaily.cz/2019/06/04/news/politics/news-in-brief-mays-headlines-in-the-czech-republic/
https://brnodaily.cz/wp-content/uploads/2019/01/news-2.jpg
https://brnodaily.cz/wp-content/uploads/2019/01/news-2-150x98.jpg
EU
Politics
Czech Republic,EU,News,Politics
Brno / CR, June 4 (BD) – A round-up of Czech news headlines from May. Large Protests Against Prime Minister Babiš and Justice Minister Benešová Continue As Babiš's Legal Troubles Mount The protests, which began in April following the appointment of Babiš ally Marie Benešová as Justice Minister, took place...
Jack Stephens
jack.stephens50@gmail.com
Author
A writer and English teacher originally from London who has lived in Brno since 2011, interested in politics, low culture, and all things strange and/or Czech.
Brno Daily