News In Brief: April's Headlines In The Czech Republic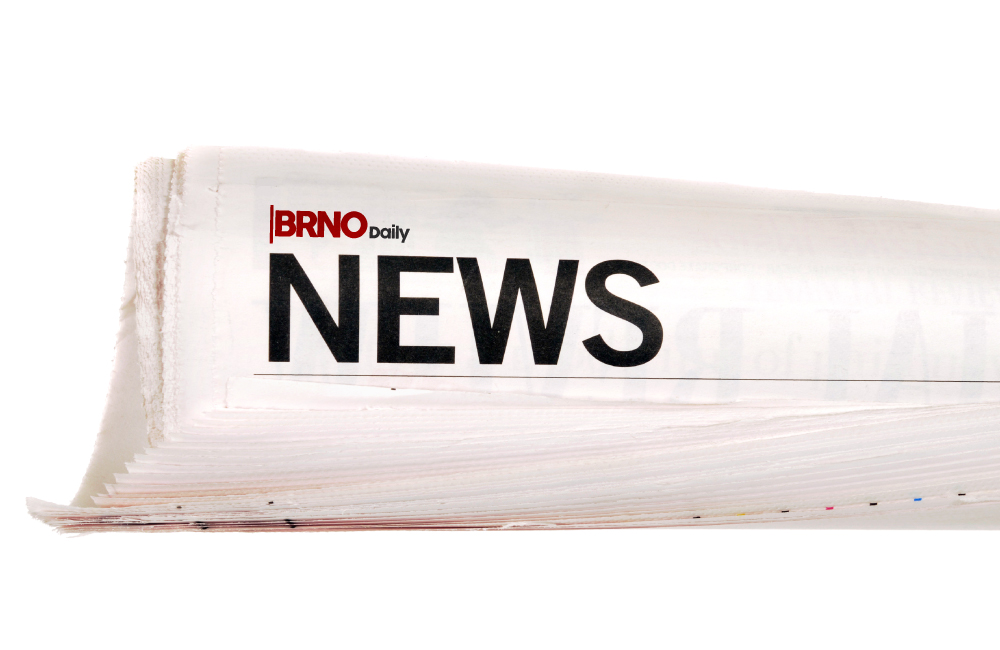 Brno / CR, May 4 (BD) – A round-up of Czech news headlines from April.

Czech Police Investigation Recommends Charging Prime Minister Andrej Babiš Over Alleged Fraud

An investigation by Czech Police into Prime Minister Andrej Babiš concluded with recommendations that fraud charges be brought against him. The allegations relate to alleged misuse of EU subsidies by a company that once belonged to Agrofert, Babiš's agriculture, chemical and media empire. The documents were passed to the State Prosecutor's Office in Prague, where the chief prosecutor will now study the file and make a final decision. The Social Democrats, the junior partner in the ruling coalition, said they would wait for the State Prosecutor's decision before taking any action (Bloomberg, April 17th, "Police suggest charging Czech billionaire premier with fraud").

The following day Justice Minister Jan Kněžínek resigned unexpectedly, giving no reason for his decision. Babiš announced as his replacement Marie Benešová, President Zeman's judicial adviser. The resignation and the choice of successor sparked immediate accusations from opposition parties and the public that the government was attempting to influence the state prosecutor's decision, and led to demonstrations in over 100 cities and towns around the country (Radio Prague, April 23rd, "Justice Minister's resignation raises concerns about possible political pressure on judiciary"; April 30th, "Thousands of Czechs join in street protests for independent judiciary"). Deputy Prime Minister Jan Hamáček (ČSSD) warned Babiš that any attempt to replace state prosecutor Pavel Zeman would result in the end of the governing coalition (Prague Daily Monitor, April 24th, "Hamacek warns ANO over Supreme State Prosecutor"). Benešová was sworn in on April 30th (Radio Prague, April 23rd), and on her first day in office announced plans for sweeping reforms to the structure of the country's judicial system (Radio Prague, May 2nd, "New Czech Justice Minister wants a three-tier court system").
Government Replaces Several Cabinet Ministers

As well as the Justice Minister (see previous story), Prime Minister Andrej Babiš replaced two other Cabinet Ministers in April. Trade and Industry Minister Martá Nováková became the subject of widespread criticism early in the month due to a diplomatic incident involving China and Taiwan, in which a Taiwanese representative was ejected from a trade meeting at the insistence of the Chinese ambassador. Critics accused Nováková of mishandling the situation and bowing excessively to Chinese influence, with 40 Senators calling for her resignation (Radio Praha, April 4th, "Pressure mounts for Czech Trade Minister to resign over China-Taiwan diplomatic incident").

On April 8th, Transport Minister Dan Ťok (ANO) announced that he would be leaving the Cabinet, with the agreement of Prime Minister Babis, following months of criticism over his handling of the chaotic reconstruction of the D1 motorway. Taking up his post in December 2014, Ťok is the country's longest serving Transport Minister, but intends to quit politics, citing exhaustion (Prague Daily Monitor, April 9th, "Transport Minister Ťok to quit").

Babiš announced replacements for both Nováková and Ťok on April 10th, with Vladimír Kremlík and Karel Havlíček, both civil servants working within government organisations, named as the new Transport Minister and new Trade and Industry Minister respectively (Prague Daily Monitor, April 11th, "Babiš announces replacements for Ťok and Nováková").
Czech Republic Marks 15 Years of EU Membership

May 1st marked the 15th anniversary of the Czech Republic's accession to the European Union. The country joined in 2004 with nine other countries after 77.3% of voters approved the move in a referendum the previous year. Although the Czech Republic has since developed a reputation as one of the union's more sceptical members, most opinion polls find majorities in favour of remaining in the EU (Prague TV, May 1st, "Czechs mark 15 years in EU"; Radio Prague, April 23rd, "More than 60 percent of Czechs believe joining EU was right move, survey shows").
David Smoljak of STAN Elected in Senate By-Election

A by-election was held in the Prague 9 Senate district after the resignation of Senator Zuzana Baudyšová (ANO) for health reasons. The first round saw Jan Jarolím (ODS), the long-term Mayor of Prague 9, and scriptwriter David Smoljak (STAN), progress to the run-off, with 24.25% and 23.53% of the vote respectively (Prague Daily Monitor, April 8th, "ODS and STAN candidates win first round of Prague 9 Senatorial race"). Smoljak won the runoff with 59.5%, but on a voter turnout of just 11.45%. Smoljak will serve only for a short time until the end of Baudyšová's original term, but his election means that STAN now have the largest caucus in the Senate, though they have not yet announced any plans to challenge Jaroslav Kubera (ODS) for the Senate Chair (Prague Daily Monitor, April 15th, "David Smoljak wins Prague 9 Senate runoff").

MP Attacked In Alleged Racist Attack
On April 21st, Dominik Feri (TOP 09), the Czech Republic's youngest ever MP, was attacked by two men at a wine-tasting event in the Moravian village of Boršice, near Uherské Hradiště, requiring treatment in a hospital after the attack, though he was discharged the following day. Feri, who is of Ethiopian descent, later suggested on social media that the attack had been racially motivated, sparking a war of words between online commenters, many of whom called for further violence against the MP using racist language. Police are now deciding whether to treat the incident as a hate crime (Prague Daily Monitor, April 23rd, "MP Dominik Feri suffers racist attack in Moravia").

Communist Leader Criticised Over Links To Controversial Businessman
Vojtěch Filip, chair of the Communist Party of Bohemia and Moravia and also a Deputy Speaker of the Chamber of Deputies, faced calls for his resignation from members of his own parliamentary party as well as opposition parties, due to his alleged lobbying on behalf of businessman Tomas Horáček, who has been accused of tax fraud. Newspaper Právo reported that Filip had contacted the Usti nad Labem Financial Office on Horacek's behalf, which critics argue is an abuse of his constitutional authority (Prague Daily Monitor, April 10th, "Calls for KSČM chief's head grow louder").

Opinion Polling: ANO Retain Commanding Lead With Pirate Party In Clear Second

Polling conducted by Kantar CZ in March indicated that ANO retain their large lead, with around a third of respondents intending to vote for them, and Pirates in clear second on 19%, ahead of ODS on 13.5%. The figures represent a jump for the Pirates from previous months. ČSSD, KSČM, SPD and KDU-ČSL were all around the 5-6% mark, with TOP 09 and STAN failing to make the 5% required to enter parliament (Prague Daily Monitor, April 15th, "Support for Pirates and ANO continues to grow").
Prague To Get Two New Bridges

Prague City Council took steps towards the creation of two new bridges over the River Vltava. Dvorecký most will connect the Podolí and Zlíchov districts, with construction scheduled to begin in 2022. A footbridge will also connect Holešovice and Karlín, replacing the existing ferry (Prague TV, April 9th, "Prague moving forward with two new bridges").
Get the news first! Subscribe to our daily newsletter here. Top stories of the day in your mailbox every morning.
https://brnodaily.cz/2019/05/04/news/politics/news-in-brief-aprils-headlines-in-the-czech-republic/
https://brnodaily.cz/wp-content/uploads/2019/01/news-2.jpg
https://brnodaily.cz/wp-content/uploads/2019/01/news-2-150x98.jpg
EU
Politics
Brno,Czech Republic,English-friendly,News,Politics
Brno / CR, May 4 (BD) - A round-up of Czech news headlines from April. Czech Police Investigation Recommends Charging Prime Minister Andrej Babiš Over Alleged Fraud An investigation by Czech Police into Prime Minister Andrej Babiš concluded with recommendations that fraud charges be brought against him. The allegations relate to...
Jack Stephens
jack.stephens50@gmail.com
Author
A writer and English teacher originally from London who has lived in Brno since 2011, interested in politics, low culture, and all things strange and/or Czech.
Brno Daily