Volunteering in Brno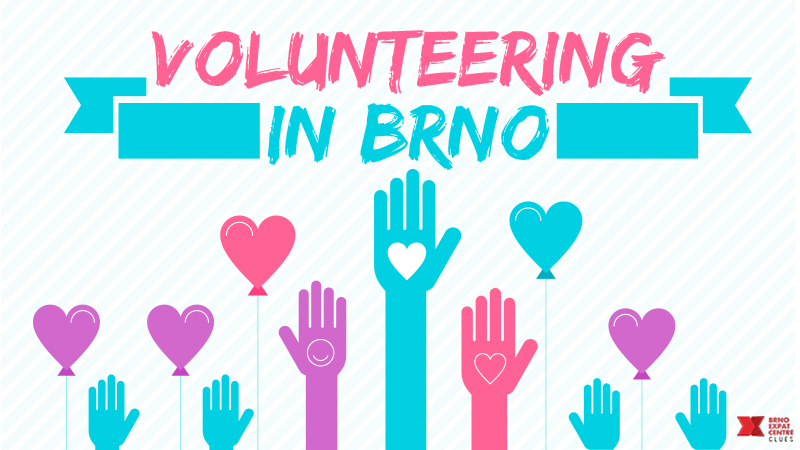 It is often said there is no better way to meet new people and start feeling at ease in a new country than by getting actively involved in the local community. Rolling one's sleeves up and putting one's skills, talent and experience to good use where volunteers are needed can definitely be a great way to go – and you get to help someone at the same time. Photo: Brno Expat Centre
Brno, May 24 (BD) –There are many ways you can be useful: from editing, administrative help and language teaching to event organising, becoming a buddy for newcomers, or manual help and supervised assistance for those in need.
Brno Expat Centre keeps a list of volunteering opportunities available for non-Czech speakers that will allow you to get involved in locally based or locally operating organisations. You can find them in BEC's infosheet Volunteering in Brno.
To name a couple, you can organise reading sessions in the Moravian Library, or tutor children in an orphanage. If you're short on time, you can donate food, clothes and electronics at a street container, or adopt an animal in the zoo.
The infosheet will tell you how to get started once you've picked an activity you are interested in.
To learn about other volunteering possibilities in Brno – some of which might be available to expats as well – you can get in touch with the local volunteering centre called Dobrovolnické centrum 67. Apart from information, they also provide guidance and support to people with their own ideas for potential volunteering / not-for-profit projects and activities.
If you know of an opportunity that is not listed in the infosheet yet, please get in touch with Brno Expat Centre about it – we would be happy to add it.
You can find the infosheet here: Volunteering in Brno.
Brno Expat Centre Clues is a series of practical articles dealing with various aspects of life in Brno. Written in co-operation with Brno Daily by Brno Expat Centre consultants, a new article is published every Thursday.
Watch the "What's Up Brno" episode about volunteering in ZOO Brno!
Get the news first! Subscribe to our daily newsletter here. Top stories of the day in your mailbox every morning.
https://brnodaily.cz/2018/05/24/brno-urban-guide/volunteering-in-brno/
https://brnodaily.cz/wp-content/uploads/2018/05/volunteering.jpg
https://brnodaily.cz/wp-content/uploads/2018/05/volunteering-150x84.jpg
Brno Daily Recommends
Brno Urban Guide
Brno,Brno Urban Guide,Things To Do in Brno
It is often said there is no better way to meet new people and start feeling at ease in a new country than by getting actively involved in the local community. Rolling one's sleeves up and putting one's skills, talent and experience to good use where volunteers are needed...
Brno Expat Centre
Brno Expat Centre
team@jobspin.cz
Author
The Brno Expat Centre provides skilled foreign professionals and their families who live and work in Brno or plan to do so with free consultation and assistance.
Brno Daily